3vs3 Tournament 
Total matchs:
2
The team with more victories wins!
Host:
Each team will host one match.
Reward winner:
1000 KASH for each player of the winner team
1 Event Point for each player of the winner team 
Inscription:
Via this thread , post down your teammates nicks.
Quote: Wrote: Wrote: Wrote:

1. Player1




2. Player2




3. Player3
Rules:
1. Make a room with password and wait with your team inside.
2. In case of draw: 500 KASH compensation for the 6 players.
3. In case of:  
odd 
number of teams
,
one random team will be selected 
and will have the option to
play one time more.
4. The GM will announce the event and will indicate who against who via console chat
The event will start in 2 hours from now on: You can always visit the
Countdown on live from the Servers Page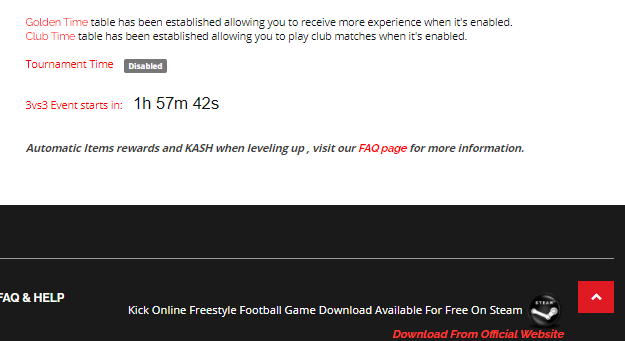 Countdown:
https://kicks-online.net/en/servers
Best good luck to all players!