3vs3 Tournament 
Total matchs:
2
The team with more victories wins!
Host:
Each team will host one match.
Reward winner:
1000 KASH for each player of the winner team
1 Event Point for each player of the winner team 
Inscription:
Via this thread , post down your teammates nicks and mention which player will host on your team.
Quote: Wrote: Wrote:

1. Player1 (Host)




2. Player2




3. Player3
Rules:
1. Make a room with password and wait with your team inside.
2. Character changes are not allowed.
3. In case of draw: 500 KASH compensation for the 6 players.
4. The GM will announce the event and will indicate who against who via console chat.
STARTING IN: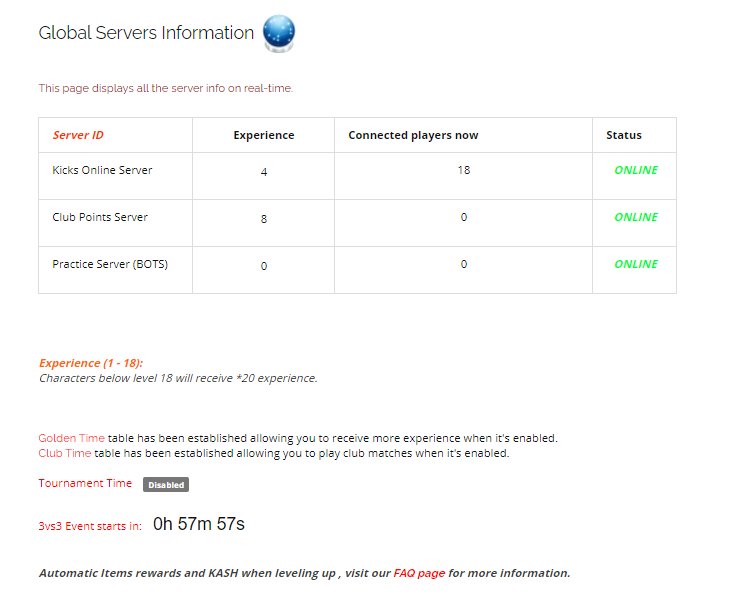 Countdown for event to start has been enabled on the Kicks Online Page:
https://kicks-online.net/en/servers
Good luck to all.