Kicks Online is a freestyle street soccer game with more than 10 years of trajectory , this new version has much more features and many new innovations such as the Kicks Market, reward system, new graphics, custom ranking system, game and server security , and many more new implementations that are being developed to be implemented, this is just the beginning. Kicks Online will be taken to another level and will be innovated over time.


That is the reason that the Kicks Online team has officially decided to give the opportunity to all those talented people who feel empowered to help and contribute to the project of being able to send a Staff Request through our website.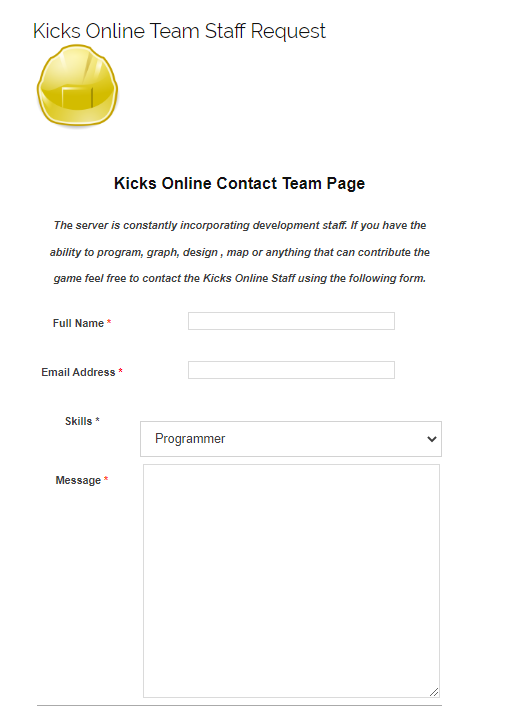 Use the following form to send your request:
All requests submitted through the form are reviewed by the Kicks Online Staff, when submitting the request make sure to add as much detailed information as possible.
At the time of sending the request, it is recommended to detail as much as possible about yourself, country, age, languages you speak, your time availability, your ideas and knowledge.
Some examples that can be included in the request message:
*

 Ideas for the project in which you could contribute, detailing the idea of what you could help incorporate.
* 

In case of being a Programmer, argue the programming languages in which you feel comfortable working.
*

 In case of being a Graphic Designer or Sound Engineer, provide a portfolio with some sample of any work done.
Good luck to all the postulants!