Meanwhile our development team is working on automate the exchange of Event Points from the userpanel automatically , the Kicks Online staff will do it manually until it is finished and implemented.
Simple steps to exchange your Event Points:
1.

Log in your Kicks Online userpanel

https://kicks-online.net/en/login
2.

Once logged in the userpanel , open an support request (Ticket) - O
n type select: "Other"
In the ticket mention what you would like to receive - Example:
Quote:I would like to exchange my Event Point for $5 USD in PayPal.

My Paypal address is: vademax@kicks-online.net

Thank you.
3. 

The request will be sent to our Staff and they will manually take care of the exchange and they will keep your ticket updated once the exchange has been completed.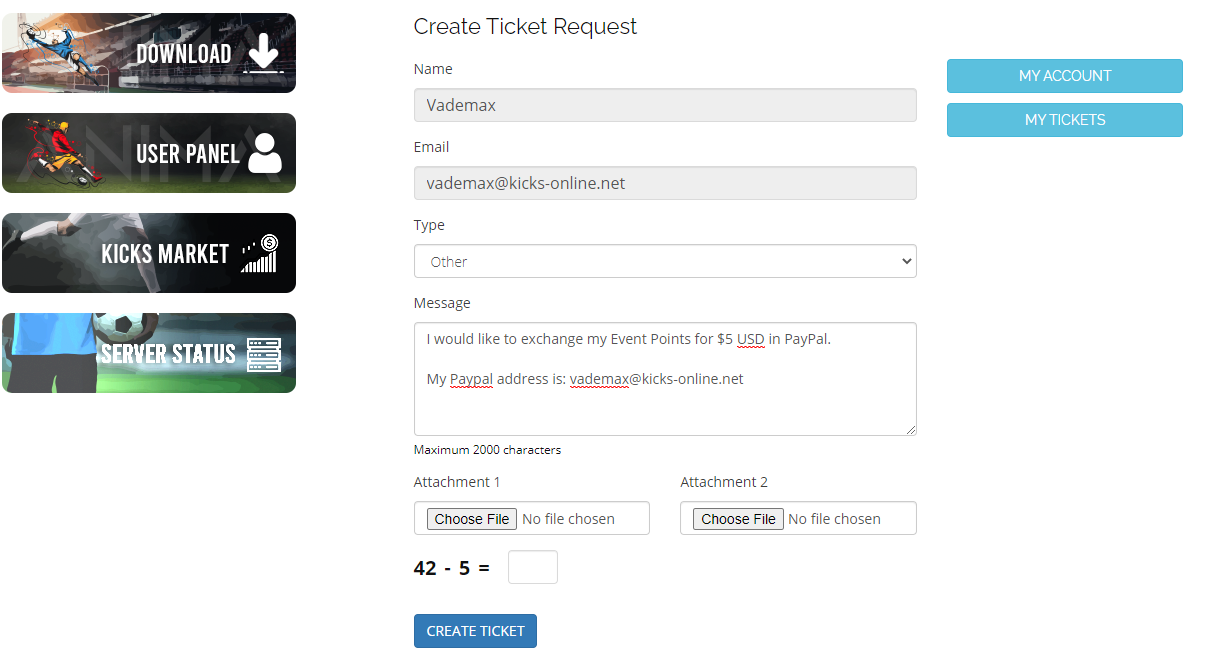 For more information about Event Points:
https://kicks-online.net/en/eventpoints
We are not sure how long the development will take , but this will be a temporary solution for all these players who wish to exchange their Event Points in Kicks Online.
Regards.